Mali Garnet
Found in only Mali, West Africa, Mali Garnet, also known as "Grandite", is a rare mixture of grossularite and andradite well noted for its brilliance and dispersion.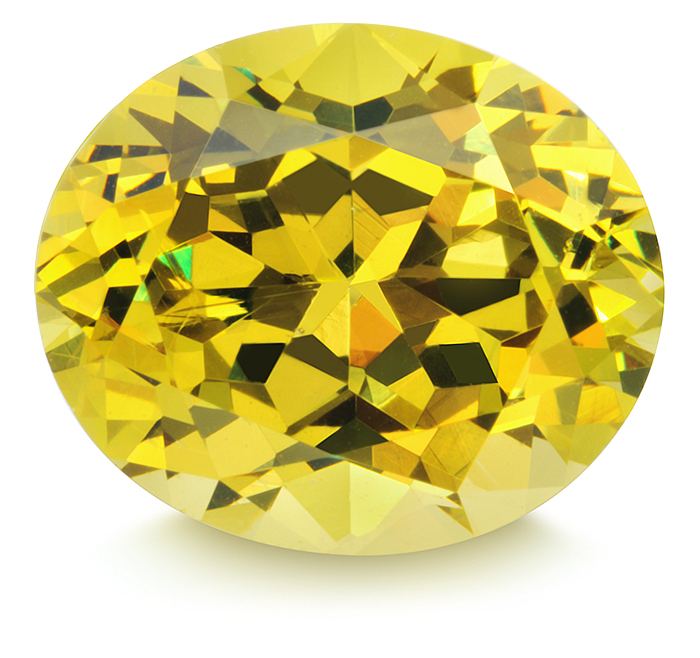 One of the rarer varieties within the garnet group, Mali Garnet typically yellowish green, brownish green, brown, or minty green. Mali name is based on the country where the stones are mined in West Africa. It was discovered in 1994 and Mali is still the only known source.
Much of the gemological literature refers to these stones simply as green grossularites, but because of their unique grossular-andradite mixture as well as their distinctive color and dispersion they are probably deserving of their own varietal name. Although the concentration of andradite is only 5%, mali garnets are still noticeably more brilliant than other garnets with a similar refractive index.
Mali garnets first appeared on the market at the turn of the century when parcels were offered by African dealers in Bangkok. The lack of water and the high temperatures in Mali makes the mining of these stones problematic and production has been declining.
As the deposits are alluvial, the water worn and rounded stones are easy to grade and select, but stones over 5cts in weight are quite uncommon in this variety and price per carat increases dramatically with size.