Almandite
Almandite, also known as Almandine or Oriental Garnet, is the most common, oldest and hardest of the red garnets.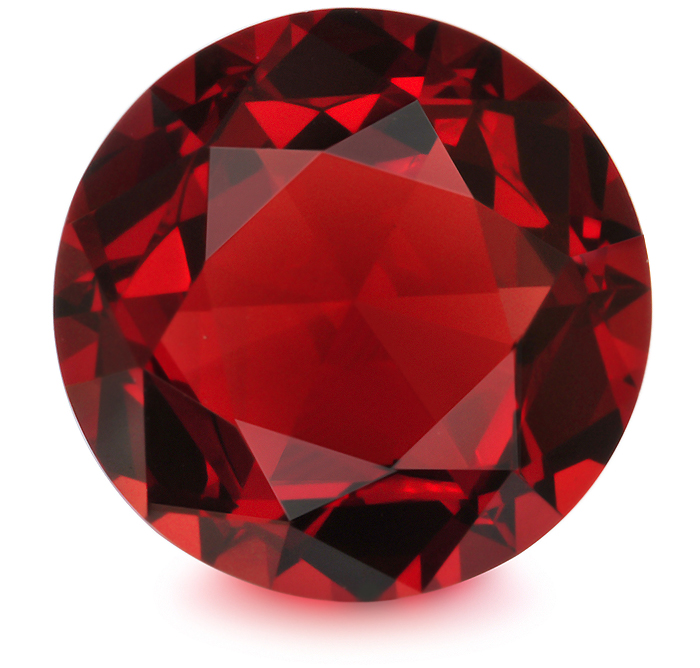 The term almandite or almandine is derived from a small city in Asia Minor called Alabanda whose gem activities were known to Theophrastus as early as the fourth century BC and to Pliny during Roman times. Almandites are the most common and least expensive garnets and are found on every continent.
Almandite should theoretically have an SG of 4.25 and an RI of 1.78. However, most almandites also contain some pyrope so their composition is frequently gradational. The chemical composition is variable and many almandites may also contain varying amounts of spessartite or grossularite. In practice, garnets are usually referred to as almandite if they have an SG over 3.95 and an RI greater than 1.78.
The color of Almandite is usually dark toned with a more intense red inclining to red violet with the finest stones resembling some kinds of rubies.
In the 19th century, a large deposit of fine red color Almandite garnets was found in the Northern Territory of Australia. They were at first taken for rubies and thus known in the trade as Australian rubies for some time afterwards. Mining companies were established in the area but all of them collapsed immediately when the true identity of the stones was officially confirmed.