Taaffeite is one of the rarest and most desirable of collector's stones. Only a very few stones have been found, most of them originally misidentified as spinel. Sri Lanka and Tanzania appear to be the only sources for this material this time. However, because of the geological connection between the deposits in Sri Lanka, Madagascar, and East Africa, we expect to find the stones in Madagascar as well.
Known Facts

Color Key:

Mauve, reddish violet, brownish-purple, pink, red, blue.

Refractive Index:

1.71-1.72.

Chemical Composition:

Mg3BeAl8O16

Hardness:

8 - 8.5

Density:

3.60 - 3.71

Crystal Group:

Hexagonal

Ocurrence:

Tunduru, Tanzania; Sri Lanka

In 1945, Count Taaffe, a Dublin gemologist found a pale mauve stone in a jewelers junk box that resembled spinel in appearance and properties but showed distinct double refraction. The stone was sent to the British museum for testing where they determined it to be an unknown mineral. Although its refractive index is nearly the same as spinel, it can be differentiated by its double refraction and uniaxial negative character.

Despite diligent search, it was not until 1949 that another stone was found in a parcel of stones from Sri Lanka. A third stone was found in 1957 by Robert Crowningshield of GIA and a fourth stone some 10 years later. Since then, more gemologists have been aware of taafeite and stones continue to be discovered. We discovered some taafeites in our mine run material from Tunduru, Tanzania and have started re-checking all our stones especially the spinels for any evidence of double refraction which with the correct refractive index would confirm their identity as taafeite.
Illustrations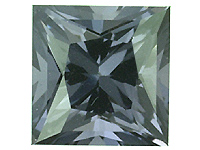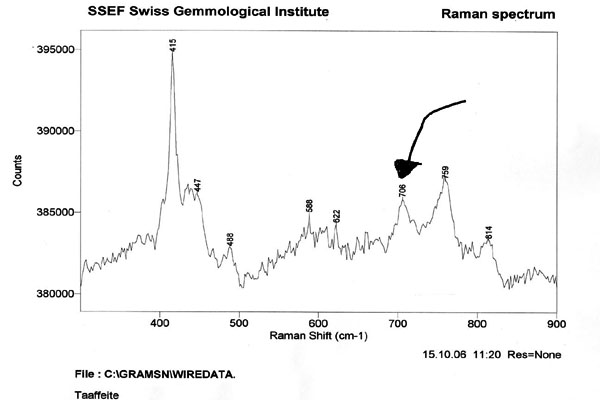 Knowledge Search

/
Enter one or more keywords (i.e madagascar sapphires ).
Gem Library/
Gems Legend and Lore
Some of the latest of ways that gems have been associated with Birthstones and Signs of the Zodiac.
Understanding Gemstones
Learn about Physical and Optical properties, color, clarity and cut of gemstones.
Gems Glossary


Ever wonder what are "Blemish", "Luster", "Saturation" "Uniformity" or "Mine Run" means?

Reference and Links
Recommended books and links to Gem, Jewelry&Mineral Magazines, Gem Institutes and Labs.