Pargasite is a monoclinic mineral and member of the Amphibole group which includes many related minerals. It is named after the Pargas Valley in Finland where it was originally discovered. Pargasite is transparent to translucent and is most commonly found as lime-green or brown in color. With a hardness of 5-6 to it could theoretically be used as a gemstone but because of its perfect cleavage, it is nearly impossible to facet. A soft and patient touch is required and most cutters would rather not deal with it at all. It is closely related to actinolite and only advanced gemological testing will separate the two.
Known Facts

Color Key:

greenish yellow, emerald green, greenish blue, brown

Refractive Index:

1.630 - 1.650

Chemical Composition:

NaCa2(Mg,Fe++)4Al(Si6Al2)O22(OH)

Hardness:

5 - 6

Density:

3.12

Crystal Group:

Monoclinic

Ocurrence:

Sri Lanka, Tanzania, Baffin Island, Canada; Burma, Pargas Valley, Finland; Franklin N.J., Vietnam, Pakistan, Canada, and USA.

Pargasite is considered to be a rare mineral and is found sparingly in deposits occurring in Finland, Vietnam, Pakistan, Burma, USA, Canada, Vietnam, and Tanzania.
Illustrations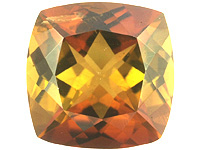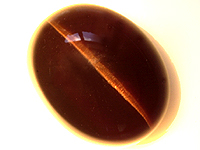 Knowledge Search

/
Enter one or more keywords (i.e madagascar sapphires ).
Gem Library/
Gems Legend and Lore
Some of the latest of ways that gems have been associated with Birthstones and Signs of the Zodiac.
Understanding Gemstones
Learn about Physical and Optical properties, color, clarity and cut of gemstones.
Gems Glossary


Ever wonder what are "Blemish", "Luster", "Saturation" "Uniformity" or "Mine Run" means?

Reference and Links
Recommended books and links to Gem, Jewelry&Mineral Magazines, Gem Institutes and Labs.