A member of the garnet group, grossularite is found in a variety of colors including, yellow, brown, white, colorless, green, violet-red, and orangey red. Within the grossular species there are several significant varieties including hessonite, tsavorite, and massive hydrogrossular. Tsavorite is probably the most well known type of grossularite. The lighter green tones are known as grossularite while the medium to darker greens are referred to as tsavorite. Fine tsavorites are known for their strong brilliance and fine grass to chrome green hues.
Illustrations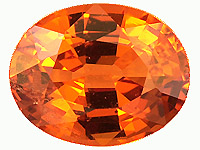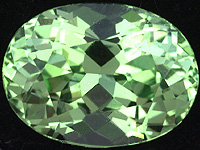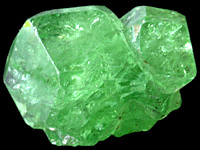 Knowledge Search

/
Enter one or more keywords (i.e madagascar sapphires ).
Gem Library/
Gems Legend and Lore
Some of the latest of ways that gems have been associated with Birthstones and Signs of the Zodiac.
Understanding Gemstones
Learn about Physical and Optical properties, color, clarity and cut of gemstones.
Gems Glossary


Ever wonder what are "Blemish", "Luster", "Saturation" "Uniformity" or "Mine Run" means?

Reference and Links
Recommended books and links to Gem, Jewelry&Mineral Magazines, Gem Institutes and Labs.