Enstatite is a member of the pyroxene group of minerals. The hardness is 5.5 but its two directions of prismatic cleavage make it a challenge to facet.
Known Facts

Color Key:

Gray, green, brown, orange-brown, yellowish-brown, colorless, pale yellow.

Refractive Index:

1.663-1.673

Chemical Composition:
MgSiO3
Hardness:

5.5

Density:

3.26-3.28

Crystal Group:

Orthorhombic

Ocurrence:

South Africa, Burma, Tanzania, Sri Lanka, Kenya, Germany, Norway, Greenland

Enstatite is a common mineral in meteorites. Crystals have been found in stony and ferrous meteorites, including the one that fell at Breitenbach, in Saxony. In some meteorites, together with olivine it may form the bulk of the material. Enstatite can occur in small spherical masses, or chondrules, with an internal radiated structure. It is one of the few silicate minerals that have been observed in a crystalline form outside our Solar System. Enstatite is thought to be one of the early stages for the formation of crystalline silicates in space and many correlations between the occurrence of the mineral and the structure of the object around which it has been observed have also been noted.
Illustrations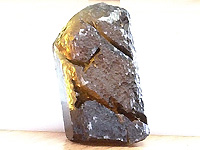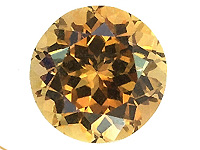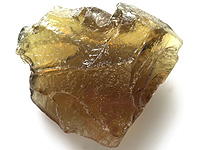 Knowledge Search

/
Enter one or more keywords (i.e madagascar sapphires ).
Gem Library/
Gems Legend and Lore
Some of the latest of ways that gems have been associated with Birthstones and Signs of the Zodiac.
Understanding Gemstones
Learn about Physical and Optical properties, color, clarity and cut of gemstones.
Gems Glossary


Ever wonder what are "Blemish", "Luster", "Saturation" "Uniformity" or "Mine Run" means?

Reference and Links
Recommended books and links to Gem, Jewelry&Mineral Magazines, Gem Institutes and Labs.