Edenite is a member of the amphibole group with the general chemical composition NaCa2Mg5(Si7Al)O22(OH)2. Edenite is named for the locality of Edenville, Orange County, New York, where it was first described.
Known Facts

Color Key:

White to gray, pale to dark green, also brown and pale pinkish-brown

Refractive Index:

1.606 - 1.672

Chemical Composition:

NaCa2Mg5(Si7Al)O22(OH)2

Hardness:

5 – 6

Density:

3.05 - 3.37

Crystal Group:

Monoclinic

Ocurrence:

Myanmar, from a mining area called Dattaw; Embilipitiya, Sri Lanka.

Edenite is a biaxial positive mineral. It forms as fibrous prismatic crystals with good cleavage on the 110 plane. Fracture is conchoidal and the luster vitreous with a white streak.
Illustrations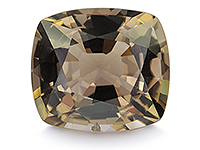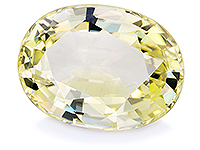 Knowledge Search

/
Enter one or more keywords (i.e madagascar sapphires ).
Gem Library/
Gems Legend and Lore
Some of the latest of ways that gems have been associated with Birthstones and Signs of the Zodiac.
Understanding Gemstones
Learn about Physical and Optical properties, color, clarity and cut of gemstones.
Gems Glossary


Ever wonder what are "Blemish", "Luster", "Saturation" "Uniformity" or "Mine Run" means?

Reference and Links
Recommended books and links to Gem, Jewelry&Mineral Magazines, Gem Institutes and Labs.