Hibonite is a very rare brownish black mineral with a hardness of 7.5-8.0. It is a hexagonal mineral that is known to occur in meteorites but is more often associated with metamorphic calcareous rocks and sometimes with corundum, spinel and/or sapphirine.
Known Facts

Color Key:

Brown

Refractive Index:

1.79–1.81

Chemical Composition:
(Ca,Ce)(Al)12O19
Hardness:

7.5 - 8

Density:

3.84

Crystal Group:

Hexagonal

Ocurrence:

Madagascar, Myanmar, Tanzania, Kenya

Hibonite can be identified by its gemological properties (RI = 1.79–1.81, SG = 3.84, and no UV fluorescence).

Hibonite is named after Paul Hibon, the French prospector who discovered it. The locality source in Myanmar has not been disclosed and stones have only been available for the last 10 years.
Illustrations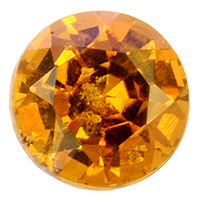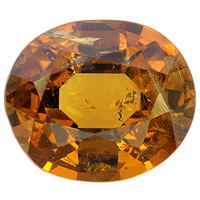 Knowledge Search

/
Enter one or more keywords (i.e madagascar sapphires ).
Gem Library/
Gems Legend and Lore
Some of the latest of ways that gems have been associated with Birthstones and Signs of the Zodiac.
Understanding Gemstones
Learn about Physical and Optical properties, color, clarity and cut of gemstones.
Gems Glossary


Ever wonder what are "Blemish", "Luster", "Saturation" "Uniformity" or "Mine Run" means?

Reference and Links
Recommended books and links to Gem, Jewelry&Mineral Magazines, Gem Institutes and Labs.