Sphene is a rare collector stone with an unusually high refractive index and and a hardness of 5 -5.5. Because of it's high dispersion and refractive index, a well cut sphene can display stunning brilliance. Sphene is somewhat soft and as a result is more suitable as a pendant than as a ring stone. Sphene is rarely very clean.
Illustrations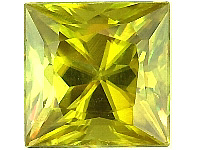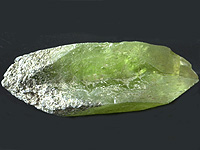 Knowledge Search

/
Enter one or more keywords (i.e madagascar sapphires ).
Gem Library/
Gems Legend and Lore
Some of the latest of ways that gems have been associated with Birthstones and Signs of the Zodiac.
Understanding Gemstones
Learn about Physical and Optical properties, color, clarity and cut of gemstones.
Gems Glossary


Ever wonder what are "Blemish", "Luster", "Saturation" "Uniformity" or "Mine Run" means?

Reference and Links
Recommended books and links to Gem, Jewelry&Mineral Magazines, Gem Institutes and Labs.